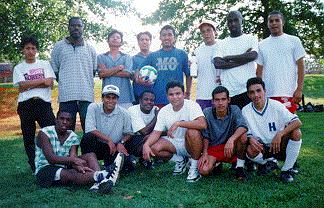 Here we have our Soccer team. -we hope someday we are gonna make it to "The World Cup"!!!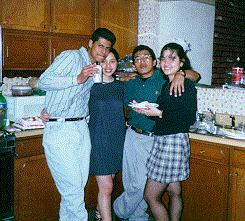 Hi guys, say Cheese, Whiskey, Boton, Ojal, whatever,...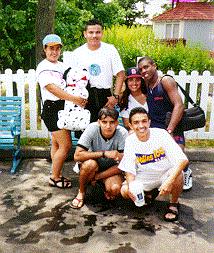 SixFlags Magic Mountain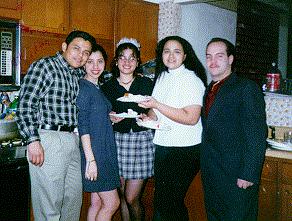 One of our sharing moments, from left to right: Alex, Yovana, Neivi, Dessiré, and Abraham (our bro).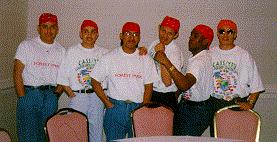 Beloit, Illinois. Our closing presentation in the conference 1997.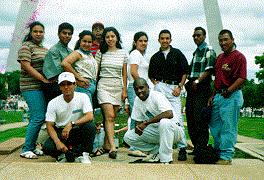 July 4th, Independence Day. Believe us we had a very good time that day. Maybe because we didn't have school, Da'a.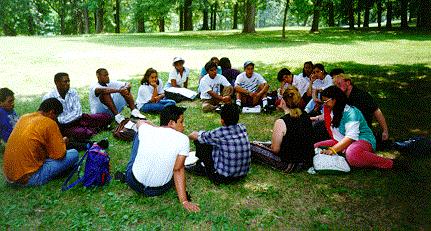 This is a workshop at forest park with our Coordinator Irene Martinez during our first week here in St Louis, Missouri :)"excuse me, mi no comprende".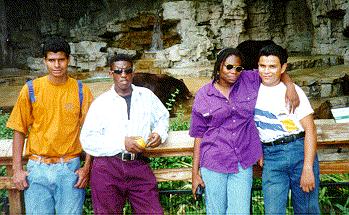 Having a pretty good time at the St. Louis Zoo. José, Ramón, Alex, and Richon The girl from Jamaica.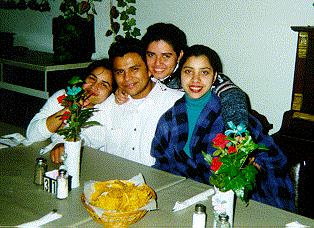 Hey guys take care of him but not too much. You know already that there is somebody else that could do that. Well any way it's just a pic.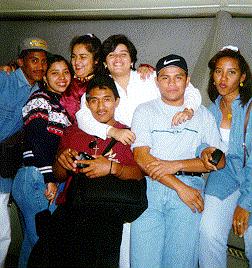 This guys are having lots of fun at the top of the arch. Oh Yeah!!!:*.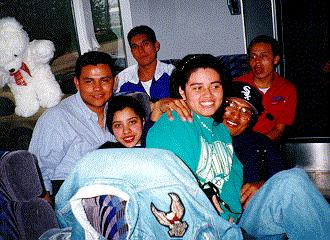 In our way to Beloit, for our first leadership conference. April 1997!. Beside the peluche it's having fun hu!!!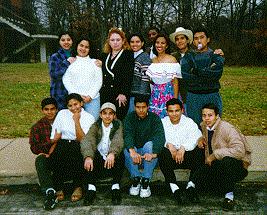 February 97 after a cultural presentation in Florissant Valley Community College, we decide to take a picture but it was very colllld. Guys hurry up, I'm frozen like a ice cream.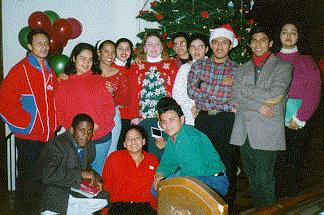 These guys are having fun in their first Christmas Season in U.S.A. Far away from home without our families, but being together as a group, as a family. The way that have to be when you share The Cass Student Lives.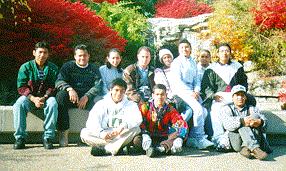 This our new group Cass 97. Also they are having a very good time at the St. Louis Zoo, but getting ready for the winter too. What do you think about the background?



Cass 96 Students taking care of these children during Camp Penuel Camping. This is one of the most important part of being a Cass Student. The community Envolment.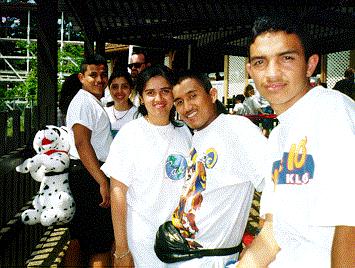 Visiting SixFlags St. Louis, during our summer vacation 1997. Jose, Milton, Neivi, Alex, and Yovana. Everybody is wondering what Alex did with the doggy. The Dalmatian of course!!!.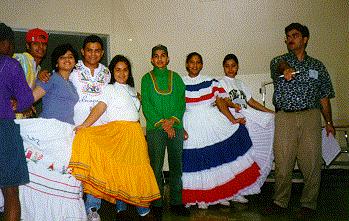 Getting ready for a Cultural Presentation offered to the Host Families.


BACK TO ALEX'S HOMEPAGE
Orozco's HomePage. © 1998 All Rights Reserved.